Introduce yourself.
My name is Jaynelle Nicole. I am a beauty and natural hair blogger. I share tips, tricks, and tutorials regarding beauty to educate, build confidence, and inspire women; especially women of color. I was born in Grand Turks, which belongs to a cluster of islands known as Turks and Caicos. My family and I moved to Mount Vernon, NY when I was about three years of age so New York has always felt like home but the West Indian culture runs deep in my blood.
Describe your style and what inspires you to wear what you wear.
My style varies depending on my mood, but my go-to look is tomboy chic. Sometimes, I'll go straight up "boy" with a beat face. Other days, I may stunt in a casual but sensual look. In high school, I used to think beauty was pain. Over the years, the idea of being uncomfortable to please the eyes of others faded. Teyana Taylor, Ciara, even Missy Elliot definitely had a major influence on my sex appeal in a baggy ensemble.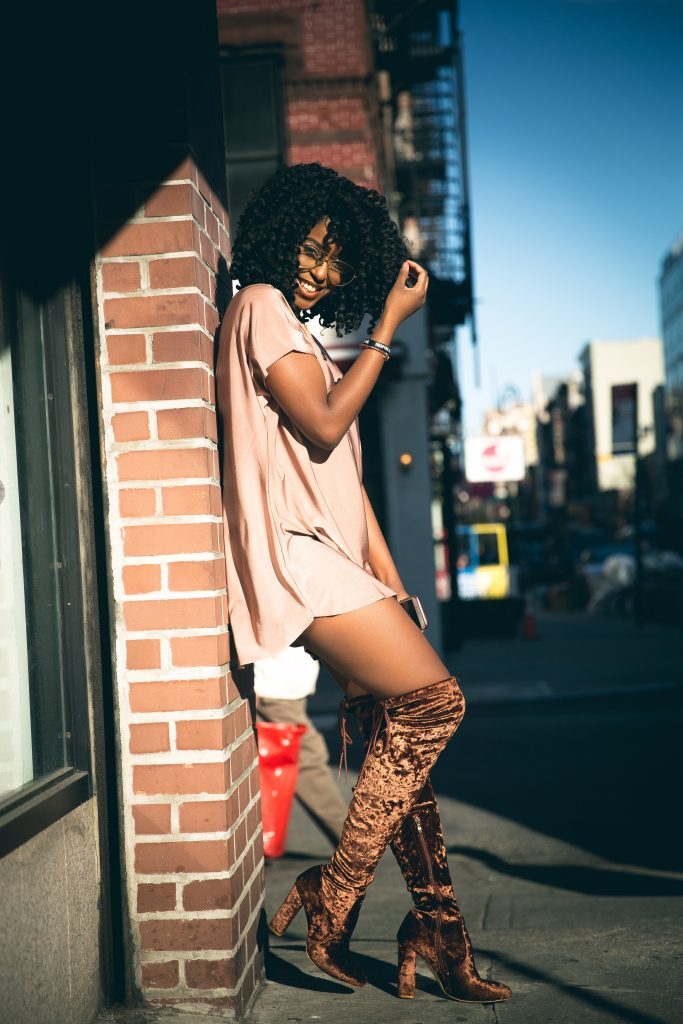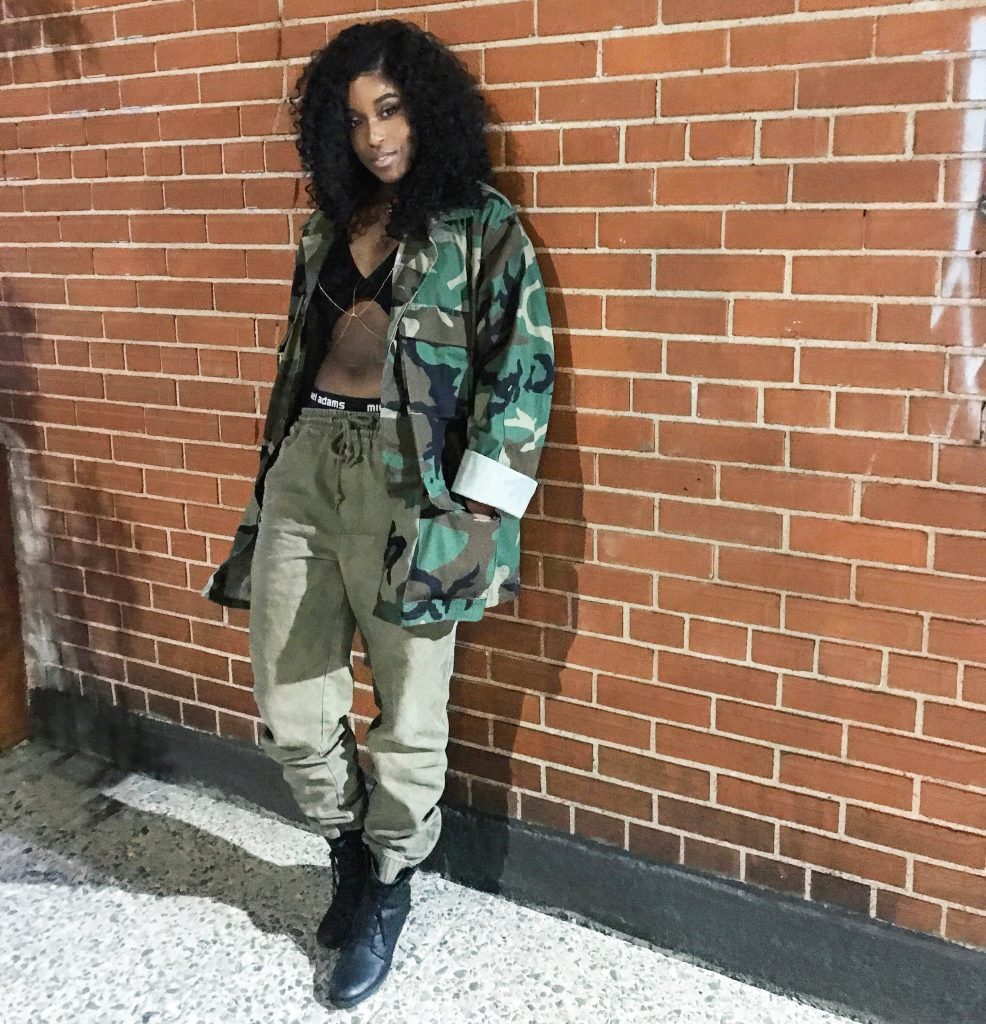 What are your go-to style pieces, accessories, and beauty items?
I prefer loose/oversize fits with a feminine touch. Boyfriend jeans, oversized jackets, jumpsuits, crop tops, etc. Many trash talk this look but I walk a mean walk in sweats and high heels. Accessorizing with jewelry has lost most of my interest. I like to keep it simple. A pair of earrings, dope shoes, and a good makeup look are good enough for me. I'm a makeup lover who's recently become a huge advocate for skincare. The most important elements in my current everyday beauty looks are volumizing mascara, ELF brow pomade, Nolaskinsentials Witches Brew and their Iconic Elixer —what I call my magic "look alive" potion— and I can't forget Fenty Beauty's Gloss Bomb, which I steal from my sister when she isn't looking.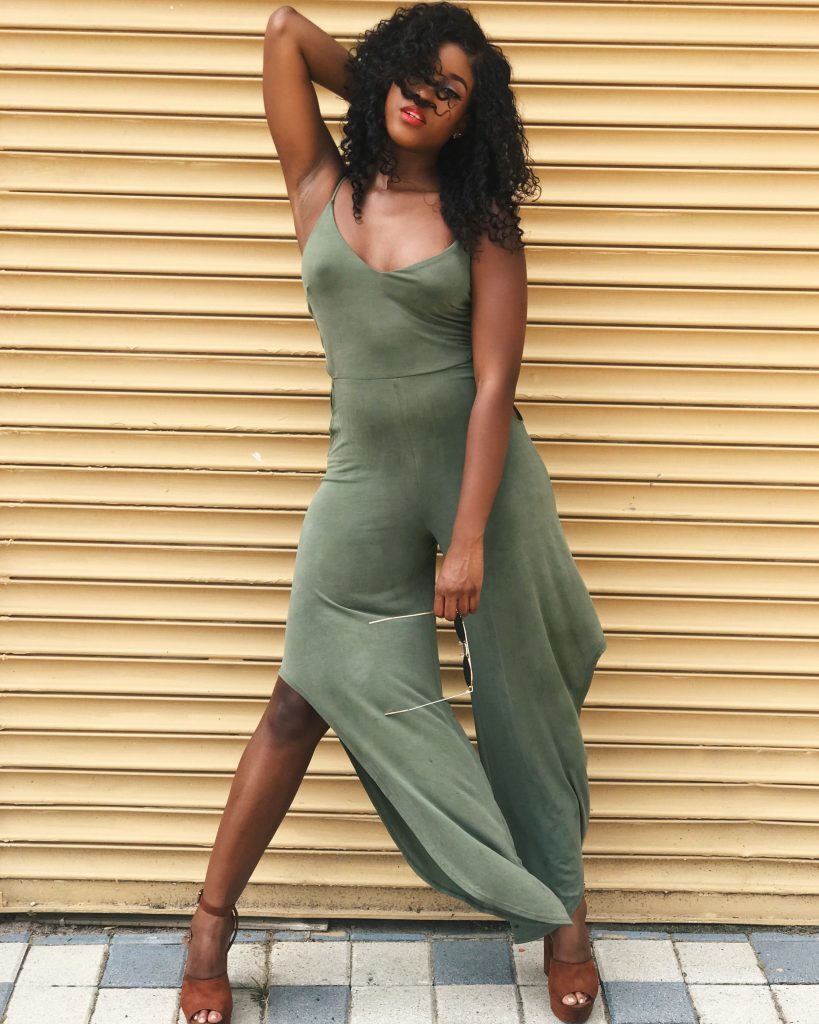 How do you defy society's typical beauty standards?
Many still believe women with the fittest bodies and the most skin exposed have a stronger sex appeal. I've been a tomboy since I was a child without the fashion sense. I changed my style in hopes to attract men and even female friends. Today, we're so concerned with looks we forget to pay attention to personality, values, and loyalty. Once I stopped caring what others thought of me, especially based on first impression, I was able to feel more confident and attractive in the same baggy clothes others overlooked or judged. Realizing that the only person you need to please is yourself, was better late than never.