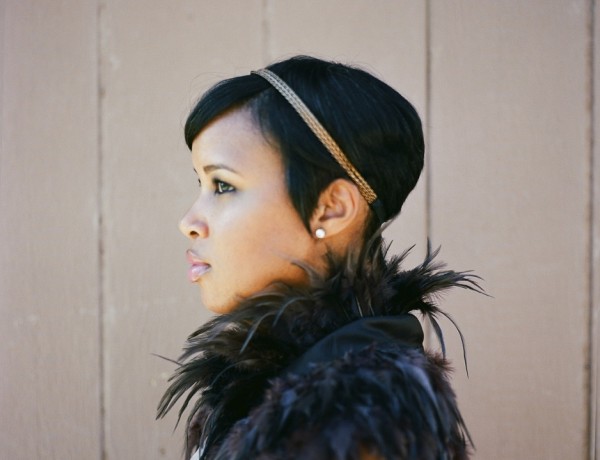 Introduce yourself.
I'm Tiffany, the Personal Style Blogger of The Werk! Place. I have a strong affinity for fashion, green tea and Chipotle. I'm based in Arizona.
How do you defy society's typical beauty standards?
This question immediately makes me think of Lupita Nyong'o and the first time that I experienced her. I was literally in awe. The media doesn't regularly highlight faces with amazingly smooth ebony skin and traditional African features. It didn't matter what society thought about her, I knew that she was beautiful.
So, defying society's typical beauty standards is kind of innate to me. When I feel that something is beautiful, I don't need the confirmation from society.
What inspires your style?
Prints, patterns and textures! I find inspiration in people (queue up Solange, Tracee Ellis Ross, Rhianna and random fashionistas walking their own runways) along with countries and cities that I have visited. Experiencing different cultures allows me to see other perspectives.
I recently paid a visit to New Orleans and was so inspired by their architecture and use of colors. Earlier this summer, I spent time in London and the tailoring of the clothing was my key take-a-way. A few years ago, I spent my birthday in Barcelona and was in love with the way that the Spanish accentuated their curves. I can usually find something to infuse in my style with every passport stamp and domestic departure.
What are your go-to beauty products?
Every morning, I wash my face with Philosophy's Purity facial cleanser, apply SkinCeutical's Phloretin CF (Vitamin C Serum), Skin Medica's Ultra Sheer Moisturizer, and Skin Medica's Daily Physical Defense Sunscreen with SPF 30+. At night, I'll add in Estee Lauder's Advanced Night Repair in lieu of the Vitamin C Serum. Because my skin gets accustomed to certain products over time, I'll switch it up. When I run out of my current moisturizer, I'll switch over to Philosophy's Hope in a Jar moisturizer. I'll try any beauty product once and twice if it like it!
Lately, I've been adding in a one-day juice cleanse every couple of weeks and have seen pretty drastic results in my overall skin tone.
Would you say you're 100% comfortable in your own skin at this point in your life?
The way that I feel about being comfortable in your own skin is if you don't like something and it's within your power, change it. On the flip side, if you love things about yourself (and everyone should love something about themselves), find ways to highlight and focus on those amazing parts.
I've suffered with acne and acne scarring since I was 12. I've used every treatment that was available to me ranging from Retinal-A to Accutane. My reality is that I have acne, my power is regular visits to the dermatology office, facial peels, drinking more water and regular juice cleanses. I don't enjoy having acne but I don't let it rule my life. So with that, I would say that I'm comfortable in my own skin but there's always room for improvement. I strive every day to be a better version of myself; to be a better friend, family member, a healthier consumer; a more focused and driven individual; and a functioning contributing member of society.
Go ahead, tell Tiffany just how beautiful she is!
Want to be featured as our "Beauty of the Day?" Send an email to BeyondClassicBeauty@gmail.com with at least 4 photos of your beautiful self (at least one close up), answer the questions above, and let us know where you're based. We can't wait to share!