"You have to decide what you want, and go after it with every fiber of your being."
That is the mantra Melissa Butler adopted for her brand The Lip Bar, a vegan, cruelty free collection of lip colors that have become a go-to for many Black celebrities, influencers, and trendsetters online. Going hard for the company she started after leaving her job as a stock broker on Wall Street has since paid off handsomely.  I caught up with the Detroit native to find out how she managed to push past some early challenges–like not landing an investment deal on ABC's hit show, The Shark Tank–to strategically getting her brand onto the shelves of Target.
What inspired you to start The Lip Bar?
I was working on Wall Street. Completely unfulfilled, unsatisfied, un-everything lol. And I decided instead of complaining I'd change my path. I didn't know I'd land on beauty. I always tell people I'm not a makeup enthusiast. But I've always loved lipstick. There's something so feminine and powerful about it. And I truly believe that one stroke of color will give you enough confidence to take on the day. So here I am, a lipstick lover, hating my job and attempting to be more kind to my body by using products that weren't chemically laden. When it came to hair and skin care, it was easy to find more natural alternatives. But when it came to lip colors, the only natural items I could find were boring colors. So I started making lipstick in my kitchen for personal use. And BAM, The Lip Bar is born. Through my research, I found many troubling things about the beauty industry and I figured, I could be the solution.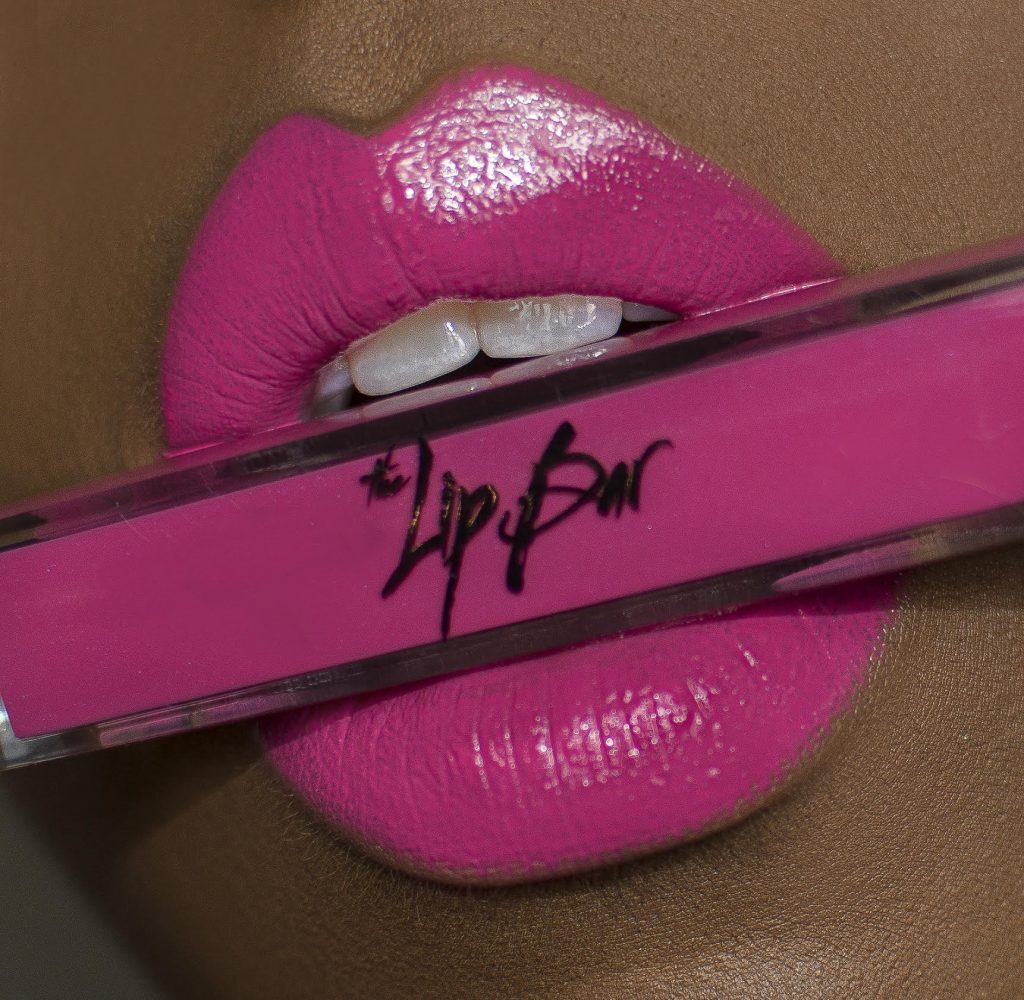 The Lip Bar has become a darling on social media among trendsetters and influencers. What makes your product and brand so special?
It's our messaging. People love The Lip Bar because we're honest. We're authentic. We're not trying to be anything we aren't and we encourage our customers to do the same. We want, more than anything, for our customers to be comfortable and confident in their own skin and not to transform to be considered beautiful by the mainstream. I love to see confident women.
You're now in Target. That's a pretty big deal for any business, congrats! How would you describe your road to Target? Was this a part of your plan or did you just go with the flow of business?
It's a big deal!!!! It's crazy. It's exhilarating. It's unheard of. The Lip Bar will be the first black-owned vegan beauty brand in Target. I feel so much pressure to get it right. We're opening the door for other brands and it's a huge responsibility. But one that I'm ready to take on. In business, you ( or at least I) never go with the flow. You have to decide what you want, and go after it with every fiber of your being. And that's what I did to get Target. I didn't use the traditional route. I didn't go through a distributor. Target came from my hard work and relentless blind emails.
I remember seeing you on Shark Tank and thinking how amazing it was to see Black women business owners defending their brand so confidently. What did that experience teach you?
It taught me that only you have the power to say no to your dreams. I was nervous to go on Shark Tank, public failure can be devastating. But I wouldn't let my fear decide my fate.
Did you continue with the Lip Bar Mobile or any of your other early ideas? If so, how have they changed business for you?
YES!!! We built The Lip Bar truck, which the naysayers on Shark Tank Laughed at and it has proven to be our most innovative marketing strategy today. We went on a city tour to NYC, Philly, DC, Toronto, Chicago and even did a college tour. We will likely get back on the road this summer.
Any advice for other Black Women business owners?
Believe in yourself. Wipe away the self-doubt and find your lane because you have value.
Let's talk your personal beauty regimens and style. What are your go-to beauty products? Describe your style.
I'm a hippie. I drink tea, listen to Stevie Wonder and Sade and stare at the river movements. This is a major part of my self-care routine. I'm also a skin care freak. Using everything from a $4 Trader Joes moisturizer to Sunday Riley's Good Genes coming in at a whopping $175 or La Mer's Miceller water. Skin care is totally my thing.
How do you defy society's beauty standards?
The Lip Bar defy's beauty standards just by the products we produce, but really through the voice we give and the imagery we produce…. We're always trying to tell a new story because representation matters!
Beyond Classically Beautiful teamed up with The Lip Bar for a special's Valentine's Day giveaway!  Head over to our Instagram page to find out how you can win a gift set from The Lip Bar, which includes three fabulous colors, and a Beyond Classically Beautiful T-Shirt!