Brass crafted in Africa using the lost wax technique. The focal bead is a brass heart whose texture is echoed in the subsequent brass. Hand cast recycled glass beads in swirls of orange and blue. Crystals of citrine and Swarovski. Complimented by the Ghana Gold bracelet.
Isn't it remarkable how the earth supplies our every need as human beings? The same is true for many of the things that decorate our bodies and lift our confidence. This fact comes to mind when I think of Arts Boheme, a line of eclectic jewelry that draws from the beauty of natural stones. The line was founded by Cheryl Domenichelli, a science educator turned jewelry designer from San Francisco. I caught up with her to find out more about how her travels influence the beauty of the line and how her brand is designed to empower people.
Describe the Arts Boheme line
The jewelry of Arts Boheme is eclectic and draws on the beauty of the stones used to create the jewelry. I love the art found in nature. Stones and minerals are exceptional in their varied colors, patterns and formations. I also appreciate natural wood, seed, sea shell and pearls. All are created through natural processes. I also have a love of hand blown glass know as lamp-work and glass that has been recycled or re-purposed into beads. You will see in my designs these components enhanced by fine Swarovski or Czech crystals. I love it when components come together to create a piece of jewelry that are not typically seen together. An example would be African recycled glass and brass components coupled with Swarovski crystal and gemstones. In my line of jewelry you will see refined elegance, rustic elegance and cultural influences.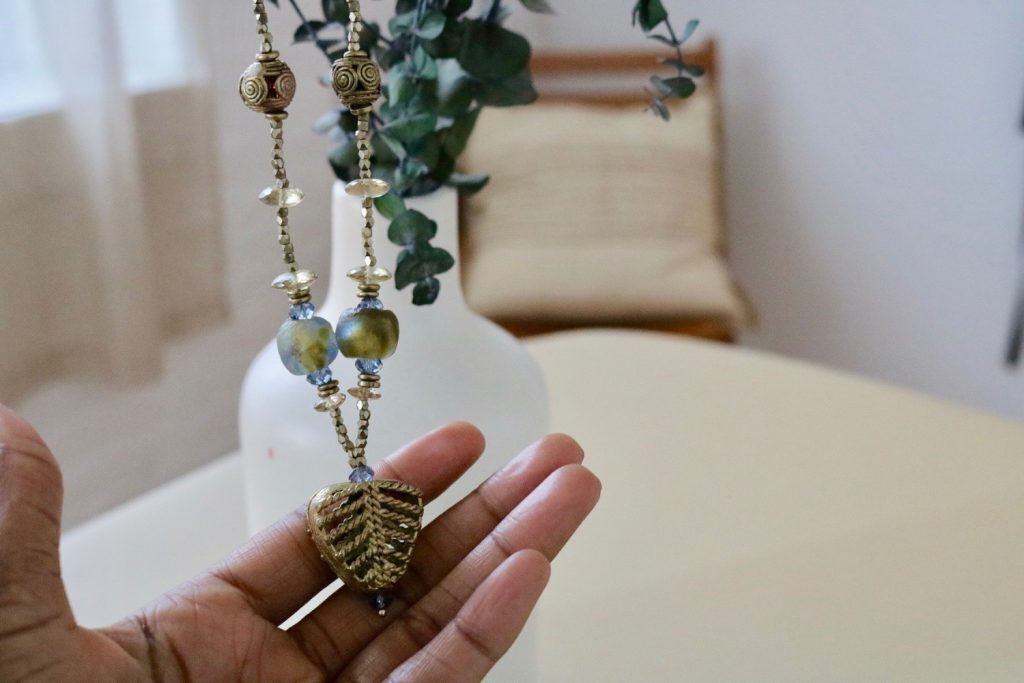 You're a former arts and science teacher. What inspired you to begin designing jewelry?
I have always been a three dimensional artist. I build things. Over the years I have worked in various media so creating jewelry is a form of three dimensional art. My earliest recall of loving stones is when I was eight years old; over the years, that love never went away. I have a wonderful rock and mineral collection and my larger specimens are displayed in my home. What did occur was that my appreciation of geology grew to include the other earth sciences and a passion for environmentalism grew. When I chose to refocus on creativity, my love of rocks, minerals, glass, and natural artifacts were the inspiration for the next exploration in creativity. I also see jewelry as a form of self expression for those who select and wear pieces. I am committed to the empowerment of people through education and self expression. Education empowers the mind and self expression empowers the soul. Jewelry is component of self expression and thus a component of empowerment.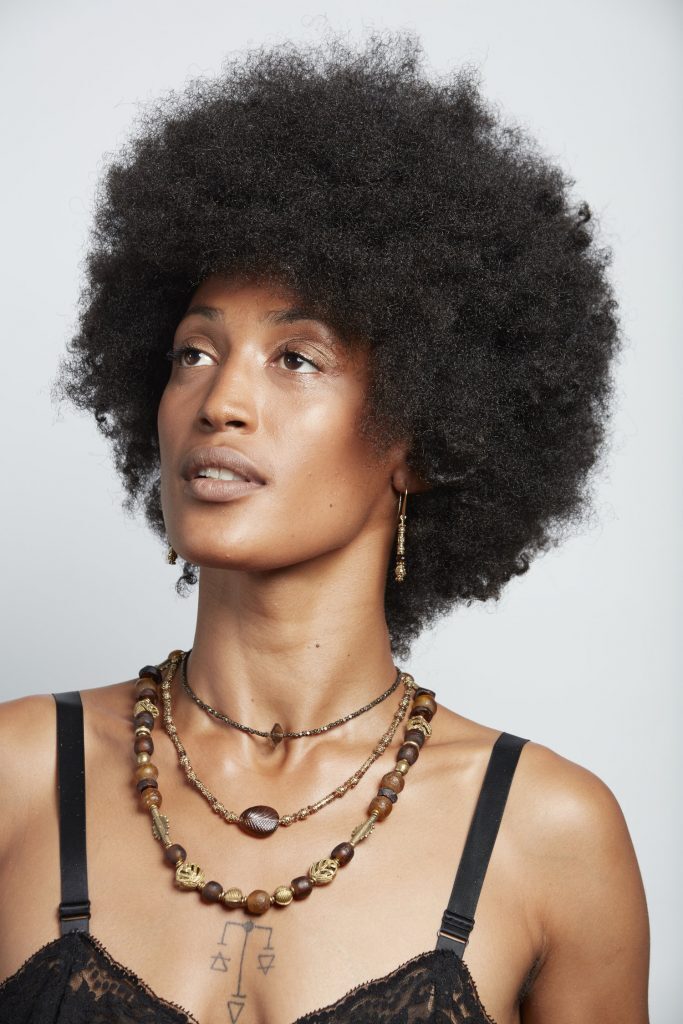 Your love for travel shows up in your work for Arts Boheme quite a bit. Explain how the countries you've visited help to craft the Arts Boheme collection.
As we have traveled, one thing we have learned is how art and artifacts hold different meanings in different societies.  We have learned how much we share similar hopes and dreams with people around the world and we appreciate how different spaces generate variety in art and artifact expressions.  Examples would include the artistry of Venetian glass and the history that gave rise to the craft, the recycled glass from Ghana and how people access available materials to create beautiful beads.  The beautiful ceramic Cuban beads I purchased while visiting Cuba are reflective of their culture and the materials they have access to and the significance they hold.  These examples are repeated globally, people access their local natural resources from the earth, forest and seas, and then create beautiful beads from them. The beads often have meaning to their culture  or to their daily lives such as Czech crystal  that is often created on country farms that are also bead factories.  In my travels, I have opportunity to learn about other communities, their daily lives and how we have so much in common.  When I use beads from various countries, the culture and stories become integrated into my pieces.
What have you done through your brand to improve human conditions through education and social justice?
I am a young company and to date, I have chosen to donate 10% of all sales to organization who support historically undeserved, marginalized and under privileged people. Through my work and travels, I have opportunity to meet people who are working to make a difference for others. This year, Arts Boheme will contribute to a local organization that works with students in middle and high school to support their access to college. They are doing this work in addition to their regular jobs and devote not only their time but their money to support students. I also am in conversation to identify sources for beads that support the communities that create them. Examples include recycled glass from artist in Ghana and the communities in Bali that create Bali Beads. Arts Boheme is also in partnership with an organization, Other Paths, that supports education, health and wealth initiatives in Kenya. As we continue, our blogs and newsletters will chronicle these efforts so that the Arts Boheme community can be present to the needs of people domestically and internationally. My hope is that the information we share about our efforts will be a call to action for others to support efforts in their communities how ever they can.
You've said that your collection is designed to empower people. How so?
People are empowered through self expression. Self expression if a freedom to be who you are and to let the world know how you feel on any given day. Jewelry is one vehicle for this self expression. We have a saying in our company, " Who do you want to be today?". We want people to have jewelry as one way to help express that. By asking the question, we want people to begin to think about their own self expression and consciously take ownership and control of who the are in the world and the contributions they make. We see this as contributing to their empowerment.
To shop Arts Boheme and find out more about the line, check out their website.